How many years will it take an average Prague resident to save up for an apartment?
14.12.2020
For an average citizen of Prague, it will take 13,9 years to save up for a 70 square meters apartment in Prague. The affordability of apartments in Prague has rather improved compared to the previous year, when the same apartment cost 14.1 average gross annual salaries.
   This is because the fact that the average wage in Prague grew slightly faster than the apartments' prices in 2020. The property affordability index calculation is based on the data of the Ministry of Labor and also on the analysis of real estate prices made by such companies as Central Group, Trigema and Skanska Reality. Thus, in 2020, the average gross salary in Prague was 48,035 Czech crowns. The average price of a 70 square meters apartment located in Prague slightly exceeded the border of 8 million Czech crowns.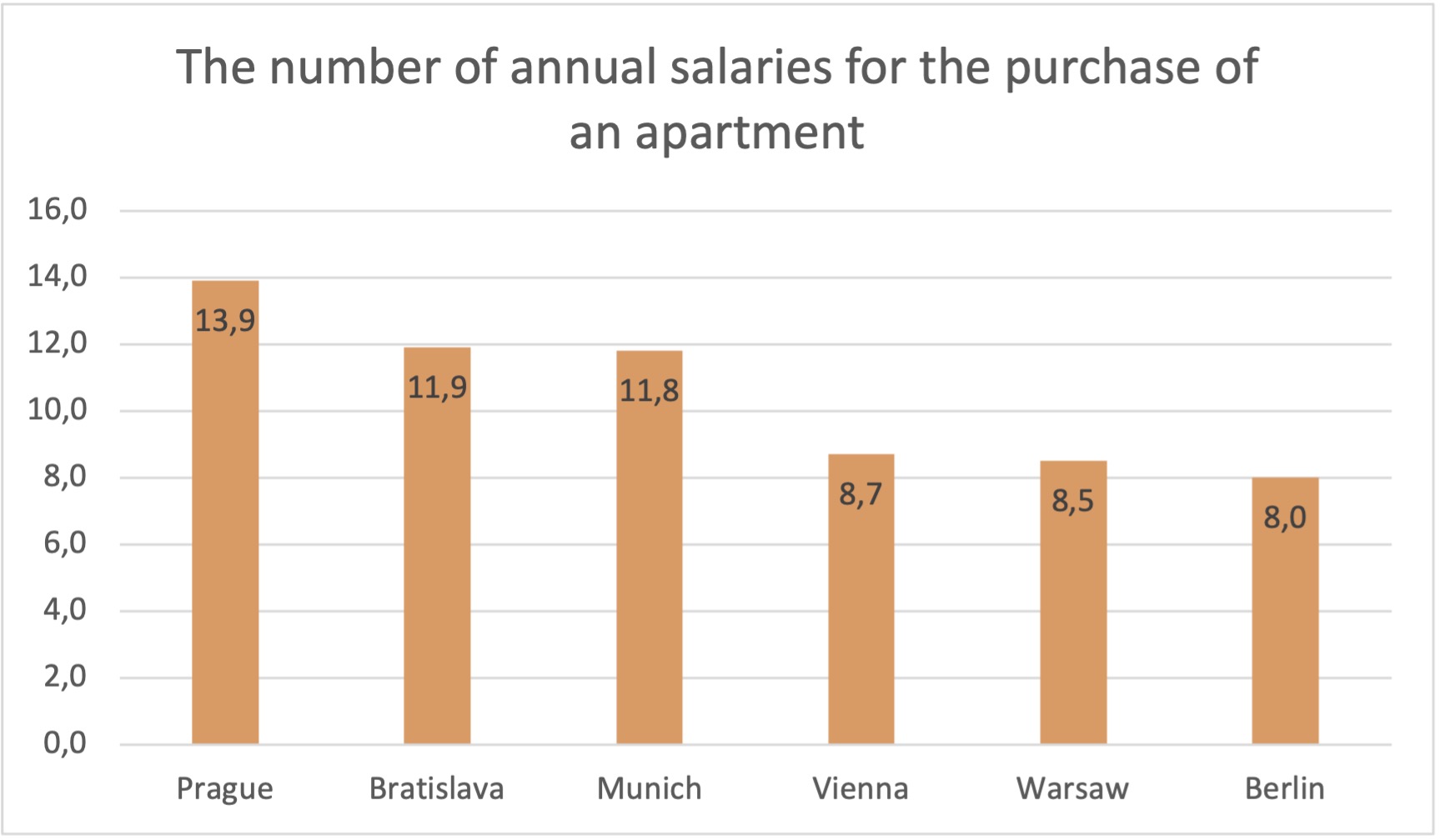 In comparison with the neighboring European cities, property in Prague remains the most unaffordable. For example, the average resident of Vienna, Warsaw or Berlin will be able to save up for a similar apartment for about 5 years faster. According to the head of the development company Central Group, this is due to the fact that the demand for real estate in Prague is much higher than its supply. Also, it takes much less time to get the building permit in neighboring countries, than in Czech Republic. Particularly, in Munich and Vienna in 2-3 times more apartments are being built, per thousand residents, than in Prague.
   The demand for real estate in Czech Republic is growing due to the easing of the requirements of the Czech National Bank for getting mortgage loans. Moreover, mortgage interest rates have been falling for the seventh month and now the average one is 2.02% per annum. And now due to the pandemic and uncertainty in the world, real estate investments remain one of the safest and most reliable.