The number of issued building permits in Prague decreases every year
13.2.2020
Prague real estate remains an attractive asset. The demand for apartments continues to grow, as all the conditions for successful development are created for young professionals, students and specialists here in the Czech capital. Prague is also one of the most desirable tourist destinations. In addition, many large companies open their offices and representatives here. In this regard, the population of Prague will only grow year to year. According to the analysts, at least 160 thousand people will move to the capital during the next ten years, which is more than 10% of its current official population. So, we can assume that the demand for housing in Prague will have an exceptionally growing trend.
 

 

 

 

Based on the analysis of the Institute of Planning and Development (IPR),the Czech capital needs 10 thousand new apartments to cover its minimum needs yearly.The actual expected annual replenishment of the market with new apartments is about 6 thousand units.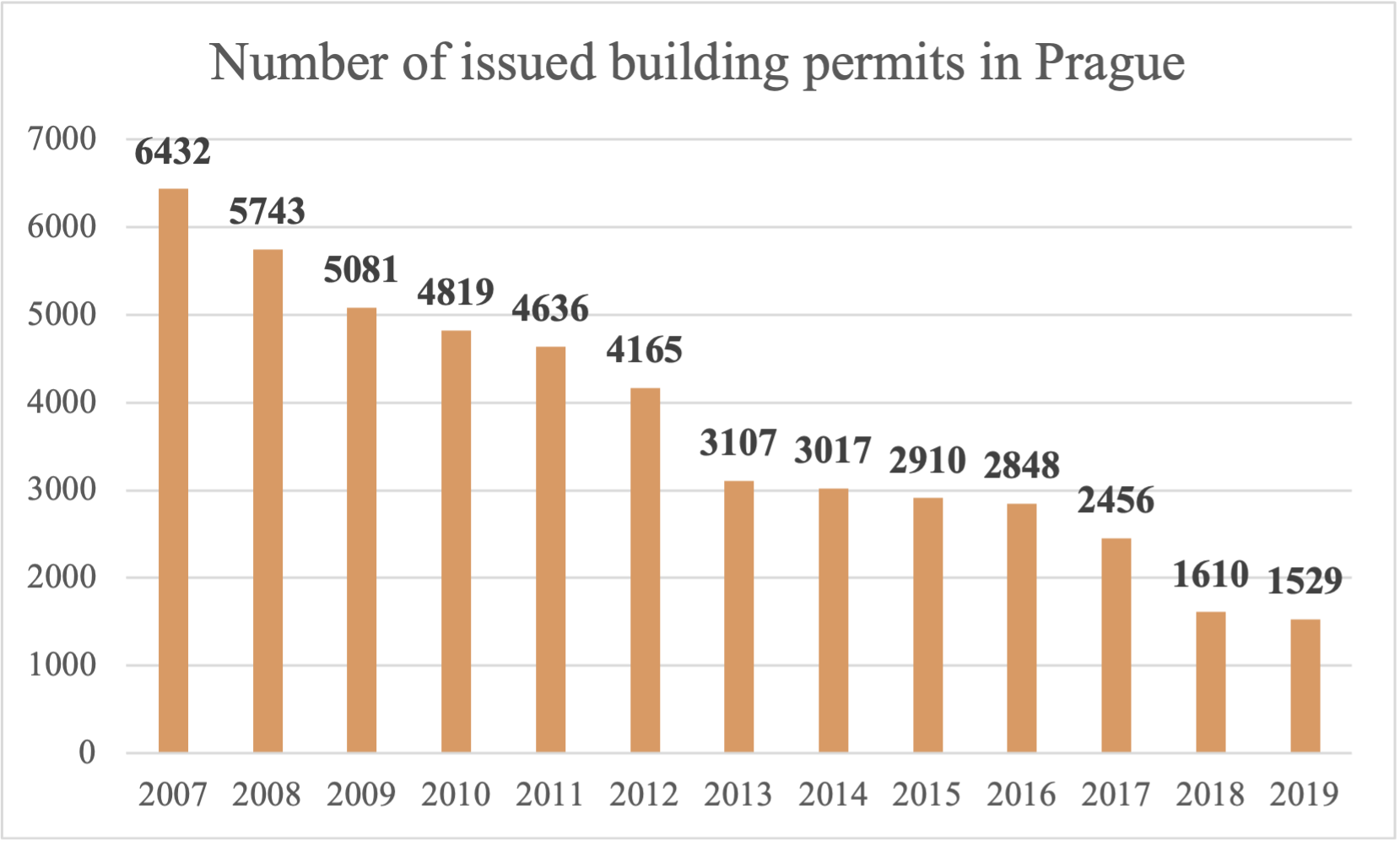 What can explain such a shortage at the real estate market?First of all, it is connected with the fact it is long and difficult process to obtain the construction permit in the Czech Republic.This event lasts averagely 5.4 years, after which the construction of the object begins andcan last 10 years.As you can see in the graph,there is a fewer amount of issued building permits in Prague every year.And this means that an increase of the apartments' shortage is inevitable.It is worth noting that the demand for apartments is steadily growing because of the reasons mentioned earlier, and their supply is constantly decreasing, which entails an imminent real estate price increase.