The total volume of issued mortgages exceeded 20 billion crowns in January
7.2.2021
According to statistics from the Czech Central Bank and the Czech Banking Association, the total volume of mortgage loans issued in January 2021 was CZK 20.1 billion. Compared to January 2020, the growth amounted 5.5 billion of Czech crowns or 38 percent.
This is mainly due to the fact that mortgages are becoming more affordable, as the annual interest rate (APR) in January 2020 was 2.15 percent, which is 0.40 of percental points less than this indicator a year earlier. In just one month - from December 2020 to January 2021, the annual percentage rate (APR) was reduced by 0.03 percental points. In order to explain how this affected the availability of real estate, let's take as an example the average mortgage amount of three million crowns. Compared to the previous year, the monthly mortgage payment decreased by 1,000 Czech crowns. In the case of more expensive real estate, the mortgage payment fell even more - in relation to the amount of the loan. The downward trend in mortgage rates can be observed for a relatively long time. If we take into account the Januar result of the

 

last three years, the overall picture looks like this. In January 2019, the average mortgage rate was 3%, in 2020 - 2.36%, and this year we can observe a mortgage rate of 1.93%. For comparison, in January 2009 the mortgage rate was 5.74%.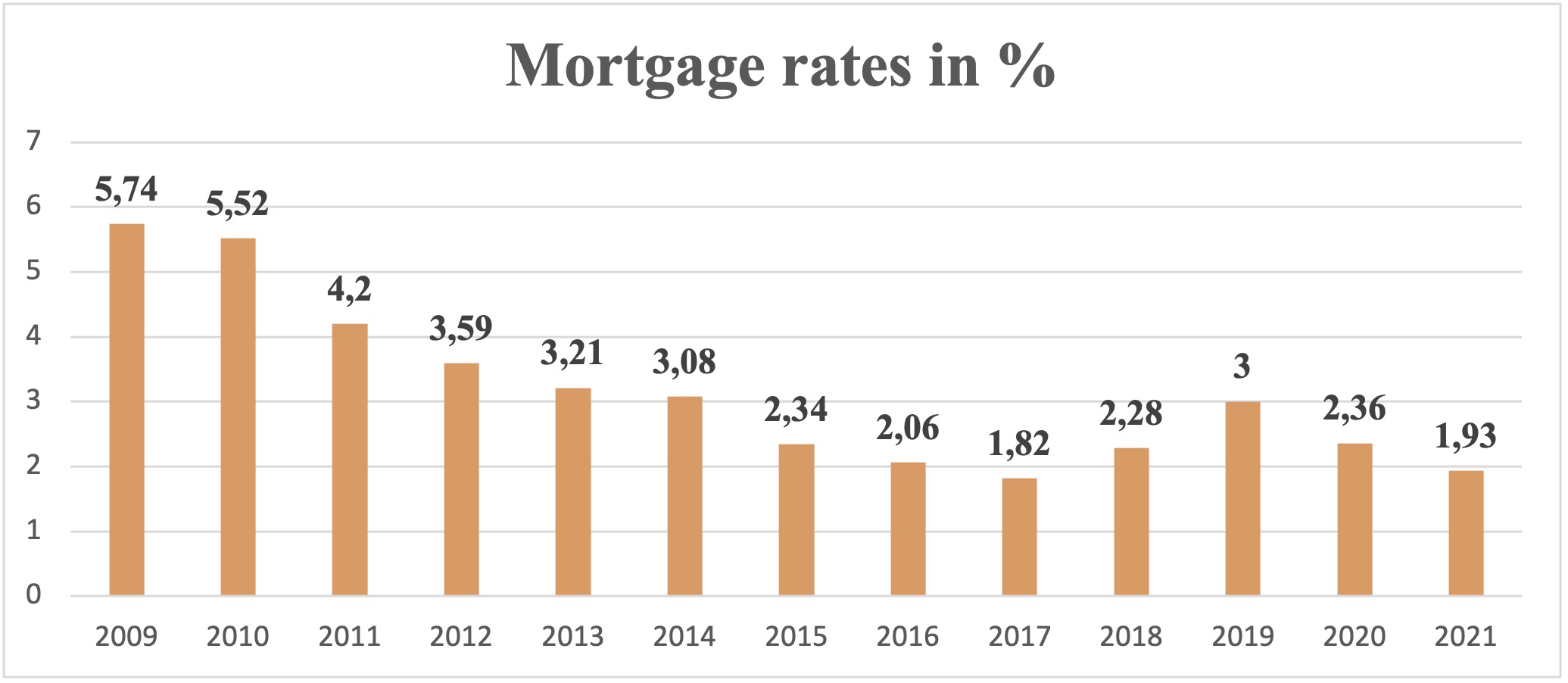 Based on simple arithmetic, we can conclude that real estate investments are becoming even more attractive due to lower mortgages. And in today's turbulent times, real estate is still one of the safest and most liquid assets, as the cost of the apartments in the Czech Republic has risen by more than 10 percent during the previous year. It is difficult to list assets that would have a similar result.